1. Russia and China Block Proposal for World's Largest Marine Protected Area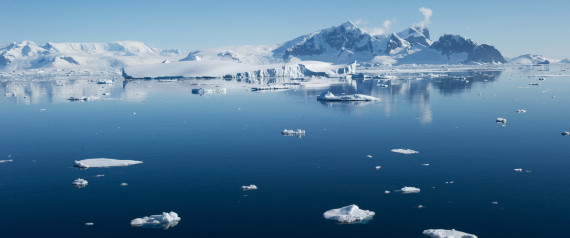 A proposal to set up the world's largest marine protected area in Antarctica did not earn the support of Russia or China at the Commission for the Conservation of Antarctic Marine Living Resources meeting. The proposal was created to help conserve and manage the ecosystem of the waters surrounding Antarctica, an area with one of the least damaged ecosystems in the world currently.
Read more here...
-----------------------------------------------
2. Scientists Employ Penguin Spy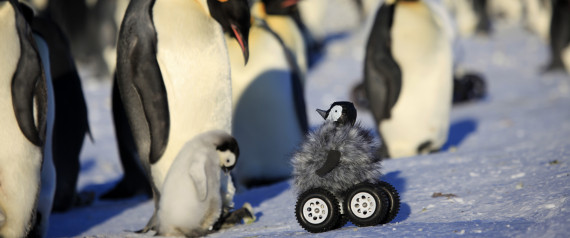 To study the notoriously shy Emperor penguins, scientists have built a robotic baby penguin to assist in their research. The remote controlled robot so closely resembles a real penguin that the Emperor penguins don't scurry away in fear as they normally do when a foreign species approaches them. In fact, it was noted that the adult penguins talked to the baby robot as if it were a potential mate for their own chicks.
Read more here...
-----------------------------------------------
3. Robots Deployed on Fish Tracking Mission
Three marine robots have been sent out by the Marine Biologists Association and the National Oceanography Center to track fish activity in Marine Protected Areas. The robots are equipped with a range of sensors to collect information on the physical properties of the waters as well as a GoPro to capture images and video of marine life. The goal of the project is to understand the migration, residency, and movement of fish in their use of Marine Protected Areas.
Read more here...
-----------------------------------------------
4. FOUND: Missing BP Oil
Th 2010 BP Deepwater Horizon disaster spilled millions of barrels of oil that has never been found until now. Researchers have tracked the fate of a significant amount of the oil to the bottom of the Gulf of Mexico. Between 4% and 31% of the oil is believed to be located here, and the remainder is still missing.
Read more here...
-----------------------------------------------
5. Unseasonably Warm Waters Bring Unlikely Creatures
As the waters along the Pacific coast experience warm temperatures of historic highs, a bizarre assortment of marine creatures has been found. An endangered green sea turtle typically inhabiting the Galapagos was caught in San Francisco, a Hawaiian ono found in Southern California, and giant sunfish have been spotted in Alaska. The water temperatures are 5 to 6 degrees warmer than average, and the oddball weather is being blamed on changes in wind pattern.
Read more here...
Sea Save Foundation is committed to raising awareness of marine conservation. The Week in Review is a team effort produced by the Sea Save staff to provide a weekly summary of the latest in marine research, policy, and news.