Over the last few months we have reviewed a number of stories that discussed starved and washed ashore animals. This week, the first three articles we have selected showcase the impact that overfishing has on three species. The increase in the fishing markets has led many animals to search for food in areas outside of their natural habitats. One question to think about as you read through these articles- are our current fishing practices impacting the entire food web in the marine ecosystem?
1. Fifty- Foot Sperm Whale Washes Up on Shore South of San Francisco
Beach goers in San Francisco, CA stumbled upon a sad and shocking surprise this week. Early Wednesday morning a 50-ft sperm whale was found washed ashore. The adult male was emaciated and appeared to have been sick. Whales in that area have been at a high risk of colliding with the ships and boats as they begin to start traveling to shore to search for food.
Read more...
-----------------------------------------------
2. U.S Sued to Curb Deaths of Sea Turtles by Shrimping Industry
"If people know that their order of shrimp cocktail came with a side of government-authorized sea turtle, they would be horrified". This is a quotation from Oceana lawyer Eric Bilsky who is currently working on a lawsuit against the national marine Fisheries Service. The lawsuit asks the US to consider closer monitoring and limits on the number of sea turtles that are caught in the shrimping industry. Last year 53,000 sea turtles were caught and killed in the commercial shrimp nets used in the southeastern United States. Read more...
-----------------------------------------------
3. West Coast Sardine Population Collapses
Over the last 8 years, the sardine population has crashed 91%. This week federal regulators decided to take some action on this issue and close the sardine fishing season early. The rapid decline of sardines may give the fish an overfished status. Although fishermen are frustrated with the season shut down, this will give conservation groups an opportunity to rebuild the sardine population that is a critical species in the marine food chain. Read more...
-----------------------------------------------
4. Brave Robots Are Roaming the Oceans For Science
When you hear the word 'drone' you may generally think of some sort of top secret military or intelligence device. Scientists have been working for decades to adapt this technology for ocean exploration purposes. This article describes the capabilities and design of the Paragon research vessel. Read more...
-----------------------------------------------
5. Shark Fin Ban Back on the House Menu
Shark fin soup is not only a popular delicacy over seas but is still served in the United States today. Although the practice is prohibited by federal law, the Texas shark fin market has grown by 240% since 2010. Nine states have banned the trade leaving Texas as an import and export hot bed. The House Bill 1579 created by Rep. Eddie Lucio was tentatively passed to make the trade and practice illegal. If this becomes law, Texas will be the first Republican state to bad the shark fin trade. Read more...
-----------------------------------------------
6. Juvenile Sea Turtles Are No Slackers
According to a recent study published in Current Biology, sea turtles six to 18 months old are extremely active swimmers. Researchers were able to track 44 young turtles in the Gulf of Mexico. Before this study it was thought that juvenile sea turtles just drifted with ocean currents. Read more...
-----------------------------------------------
7. Latest SeaWorld Lawsuit Demands Park End 'False Statements' on Orca Welfare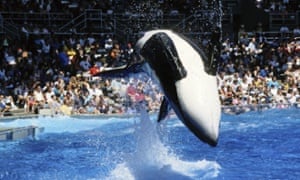 Over the last few weeks you may have seen one of the many SeaWorld commercials addressing how their animals are treated. There have been a total of three law suits against SeaWorld. One law suit is unique because it seeks to have SeaWorld "cease making false statements about the health and welfare of the orcas and to make a factual public statement". Read more...
-----------------------------------------------
8. Rare Sperm Whale Encounter with Deep-Sea ROV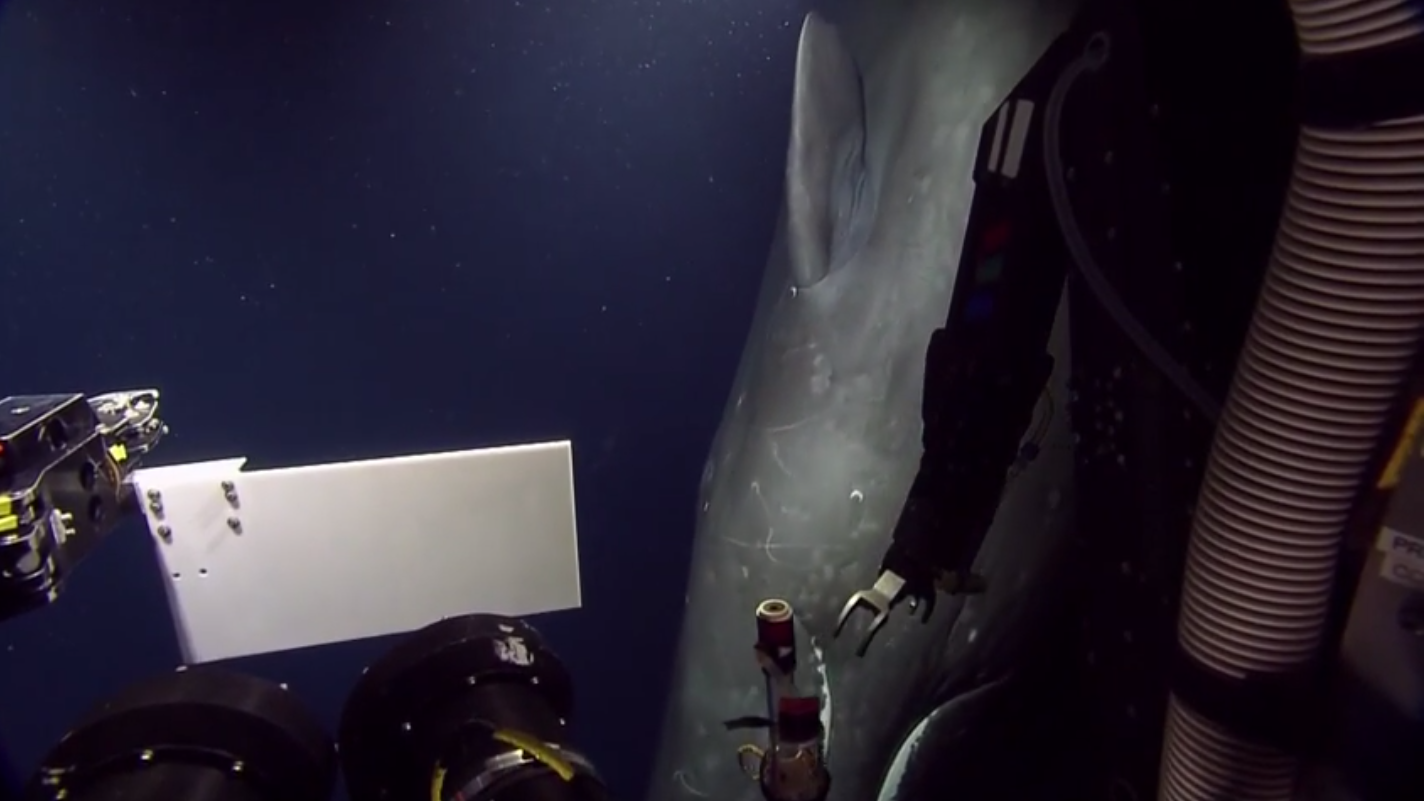 This week and ROV from the Nautilus ship shot some rare footage. While in the deep sea, the ROV Hercules was encountered by a curious sperm whale. This deep-diving species found the ROV at 1,962 ft below sea level. Take a look here to see the footage. To follow the six month expedition of the Nautilus,
click here...
-----------------------------------------------
Dr. Ruth Gates, of the Hawaii Institute of Marine Biology, has released a video describing the coral bleaching process. Dr. Gates that summarizes the research techniques that she has done on the coral in Hawaii. Her team has attempted to turn on traits that corals already possess within their own DNA to help withstand the impacts of warming oceans. Watch here...
-----------------------------------------------
Sea Save Foundation is committed to raising awareness of marine conservation. The Week in Review is a team effort produced by the Sea Save staff to provide a weekly summary of the latest in marine research, policy, and news.