1. Costa Rica Says it Will Not Protect Any Shark Species of "Commercial Interest"
This week Luis Guillermo Solis, the president of Costa Rica, states that the government will "not propose or support" protecting shark species with commercial value, including threatened or endangered species. This message precedes the Convention on International Trade in Endangered Species of Wild Fauna and Flora (CITES) and the Convention on Migratory Species (CMS). This statement indicates that the government of Costa Rica is supporting the commercial fishing community and promoting shark fin exports. Although many airlines have banned the shipment of shark fins, the government stated that it would "intermediate between international couriers that have committed to stop transporting shark fins to resume these activities".
Read more...
-----------------------------------------------
2. New Marine Sanctuaries Announced!
During the second annual Our Ocean conference, international leaders addressed the next steps that were being taken to protect the world's oceans. Both the United States and Chile made some exciting announcements! President Obama reported that the federal government has designated the first two new national marine sanctuaries in 15 years. The list will now include Lake Michigan and an area of the Potomac River. NOAA is considering additional nominations from its public nomination process. The Chilean government will also protect the area around Easter Island.
Read more...
-----------------------------------------------
3. The Truth About Great White Sharks
Over the years the public has been presented with both fact and fiction about the Great White shark. Want to know the facts and only the facts? BBC has published a short synopsis on the truths about great white sharks. Get the facts here...
-----------------------------------------------
4. Ocean Heat Wave Bleaches World's Coral Reefs
NOAA's Coral Reef Watch has reported that the warming waters have intensified coral bleaching in Hawaii and the Caribbean. The combination of climate change and El Nino has created a bleaching event that has lasted over a year and has been predicted to continue through 2016. NOAA estimated that by the end of 2015, 95% of US coral reefs will be exposed to ocean conditions that cause bleaching. This event may also spread worldwide to the corals in the Indian and southeastern Pacific Oceans.
Read more...
-----------------------------------------------
5. Sea Turtles Wear Swimsuits!
Yes, this is sounds like a ridiculous and adorable story but it is actually very relevant to some of our past week in review articles. Researchers from the University of Queensland's School of Biological Science have been outfitting some sea turtles in swimsuits. This project is actually used these full body diapers to analyze the eating habits of this species. Many turtles have been found dead and washed ashore after eating the plastic pollution in the ocean. Hopefully this data will help prevent deaths of additional sea turtles.
Read more...
-----------------------------------------------
6. Plastic Pollution in the Ocean is Reaching Crisis Levels
If you didn't think the study above was critical or important, this recent article will change your mind. There are currently 5.25 trillion pieces of plastic in the world's oceans and 8 million tons are added every year. According to the article, "that's equivalent to one municipal garbage truck pulling up to the beach and dumping its contents every minute". A recent study partnered by Ocean Conservancy and McKinsey Center for Business and Environment reveals that the ocean could have one ton of plastic for every three tons of finfish by 2025. The Ocean Conservancy describes it's recommended actions for waste produced by multinational companies and developing countries. more than half of the ocean's plastic has come from China, Indonesia, the Philippines, Thailand, and Vietnam
Read more...
-----------------------------------------------
7. Sea World Whale Tank Expansion Wins Approval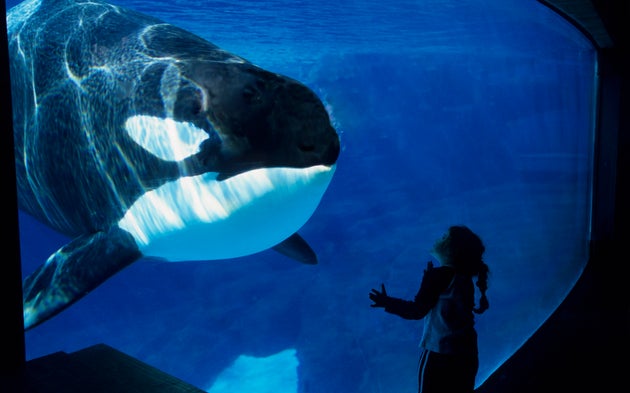 This week, SeaWorld's killer whale habitat expansion project Long Beach, CA was approved by the California Coastal Commission. Although SeaWorld was granted more space for their killer whales, they cannot breed any of the 11 whales in captivity. SeaWorld supporters and animal rights groups spent hours on Thursday discussing the project. To read the arguments and facts from both sides read
here...
-----------------------------------------------
Sea Save Foundation is committed to raising awareness of marine conservation. The Week in Review is a team effort produced by the Sea Save staff to provide a weekly summary of the latest in marine research, policy, and news.