As 2015 comes to a close, Sea Save Foundation reflects on some of the year's top headlines.
Our Week in Review has covered topics ranging from the shark fin trade to the impacts of climate change, as part of our efforts to raise awareness of marine conservation successes and challenges.
Cheers and Happy New Year to all!
Shark Enemy Award Goes to the President of Costa Rica
Costa Rican President Luis Guillermo Solis was named the Shark Enemy of 2016 by a coalition of 30 international organizations, including Sea Save! Solis has been a potential candidate since February when the government signed off on the export of two shipments of shark fins from an endangered species. The government of Costa Rica refutes the claim that they violated the Convention on International Trade in Endangered Species of Wild Fauna (CITES) and states that they are "looking for a balance between fishermen and conservation". Read more...
Convention on International Trade in Endangered Species of Wild Fauna and Flora (CITES)
In 2016, a few of our members will attend CITES CoP17 in Johannesburg, South Africa. The purpose of CITES is to ensure that international trade does not threaten the survival of any plant or animal. Approximately 33,000 species fall under the CITES umbrella of protection, of which approximately 5,000 are animals. Delegates from member nations discuss the proposed species and then vote whether they would like to place the species in one of three appendices. Each appendix reflects a different level of endangerment and suggests sanctions that should be considered for animals in that category. Although there was no conference this year, Sea Save used various petitions to help support the CITES decisions made during the 2014 conference.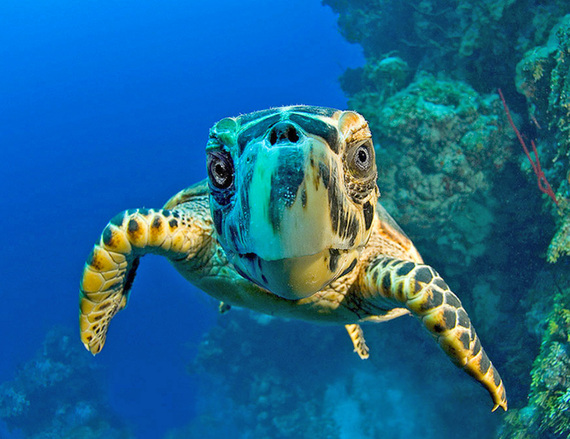 In July, Sea Save's Week in Review reported on the proposed construction of a Cruise Berthing Facility in the Cayman Islands to increase cruise tourism.

The Environmental Impact Assessment reports the extend of the anticipated damage
here.
Although these environmental impacts have been identified, the project has not halted. The coral dreading that will occur this process will destroy a large portion of the reefs in Grand Cayman. An article, written by Sea Save Director Georgienne Bradley, was published in the Huffington Post to discuss the thoughts and concerns of many of the islanders and other close to the island.
Read here... The Sea Save team also developed a petition to the Minister of Environment of Cayman Islands to stop the dredging.
Discovery Channel's 2015 Shark Week was a week to remember ! This year, Sea Save has been selected as an official partner of this famous week. Discovery's new commitment to present factual stories that make people care about the subject , made us so excited to watch the broadcast. We can't wait to see what they have lined up for next year!
International Reduction Shark Finning
Throughout 2015 there were a number of headlines that more countries, states, transportation companies, and restaurants were putting a ban on shark finning.
Take a look at Sea Save's Wins For Fins- Global Protection at a Glance map here. Even though the world has made good progress on diminishing shark finning, there is still a lot of work to be done. Cheers to even more shark conservation successes in 2016!
Don't forget to participate in our Give Em Fin campaign.
Help us build
a photo mosaic that will used as an ocean protection billboard. Each uploaded image becomes one pixel of the artwork. 20,000 images will send one clear message: Be Part of the Global Picture. Say "No" to Shark Fin Soup! Visit our campaign page
here
for more information.
This year you may have seen some posts on our social media sites about the current activity in the Maldives. After we found out the ocean conservationist and human rights leader, Mohamed Nasheed, was imprisoned and not given the right to an attorney, we sprung to action. We created a petition
here
to ask the Commonwealth Ministerial Action Group to get involved with this situation. Many people do not understand the history or current state of the Maldive Islands and the impact that Mohamed Nasheed has had to the community. We challenged you all to read
this article
from the
Berkeley Journal of Sociology
to educate yourselves. A recent article,
here
, discusses the international organizations applying pressure calling for his release.
Please continue to help us free Nasheed!
Can't wait to read the Week in Review in 2016?
Please donate what you can to our Challenge 500 campaign!
The Challenge 500 runs until midnight on New Year's Eve: if 500 people donate (as little as $15 - $20 each) Sea Save will receive a grant of $60,000. Together we can do this!
Donations can be made through one of these two portals:
-----------------------------------------------
Sea Save Foundation is committed to raising awareness of marine conservation. The Week in Review is a team effort produced by the Sea Save staff to provide a weekly summary of the latest in marine research, policy, and news.