1. World Needs to Unite to Combat Coral Bleaching- UN Considers International Treaty
Yes, and here's why. The United Nations treaty for the Agreement on Conservation and Sustainable Use of Marine Biological Diversity of Areas Beyond National Jurisdiction will help us focus on greater biodiversity preservation. This treaty has been a topic of conversation for 12 years. Recently there was a pre-negotiation process that helped define the prime issues:1) Creating marine protected areas and marine reserves, 2) Implementing environmental impact assessments for maritime activities, 3) Improving technology transfer and capacity building for developing countries, and 4) Managing and distributing the benefits of marine genetic resources. To learn more about the significance of this treaty and how it differs from any other international agreement read here...
-----------------------------------------------
2.
CITIES Prep - Record Backing to Protect Sharks From Fin Trade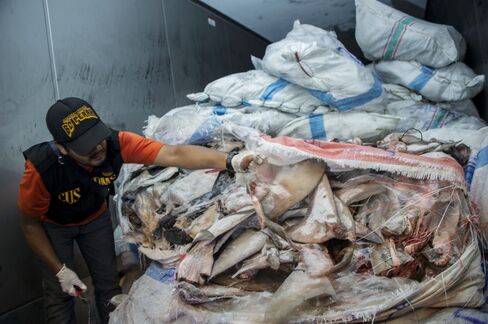 In September, Sea Save Foundation will travel to South Africa as official attendees of CITES (
Convention on International Trade in Endangered Species of Wild Fauna and Flora.)
The international community will convene for this critical meeting. During this meeting, 182 member countries will review proposals to add 13 species of sharks and rays to the CITES list. If these proposals are passed, this would double the proportion of the shark-fin trade CITES regulated to 20 percent. Over the last three years, there has been a drastic increase in implementation and enforcement action against illegally traded shark fins. Last year, Hong Kong confiscated more than a metric ton of illegally traded shark fins. Sea Save is looking forward to attending the conference in Johannesburg in September and help continue the shark protection around the world.
Read more...
----------------------------------------------
3. Ocean's Oxygen Starts Running Low
This week, an article was published in Global Biogeochemical Cycles revealing that climate change is not only warming the world's oceans but making it harder for marine life to breath. Increase temperatures are altering the levels of dissolved oxygen in the world's oceans. Using an earth system modeling approach, the scientists at the National Center for Atmospheric Research and the Georgia Institute of Technology mapped out changing oxygen levels across the world's oceans through the end of the 21st century. As soon as 2030 to 2040, climate-drive declines in oxygen levels will be detectable in oceans all over the globe. Read more...
-----------------------------------------------
4. Wave of Dead Sea Creatures Hits Chile's Beaches
Last year, scientists found over 300 whales dead on Chile's Pacific beaches. At the start of the year, a surge in algae in the water choked to death an estimated 40,000 tons of salmon in the Los Lagos region. That was approximately 12 percent of the annual salmon production in Chile. This month, 8,000 tons of sardines washed up at the mouth of the central Queule River while thousands of dead clams piled up on the coast. Why are all of these abnormal things occurring? Scientists blame the anomalies on El Nino. Read more...
-----------------------------------------------
5. Shark Are Going with the Flow
A team of scientists from Nova Southeastern University, Florida, and Bradley Wetherbee of the University of Rhode Island recently studied the habits of three shark species- tiger, lemon, and Caribbean reef. The study published in the open-access journal PLOS ONE revealed that although all three species are present year-round in the deep coral reefs, the sharks use patterns differ. The findings suggest that fish prey location may influence the movements of their shark predators. The lemon shark presence was associated with seasonal grouper spawning aggregations. Read more...
-----------------------------------------------
Sea Save Foundation is committed to raising awareness of marine conservation. The Week in Review is a team effort produced by the Sea Save staff to provide a weekly summary of the latest in marine research, policy, and news.