1."Scientific American" Discusses Financial Implications of Ocean Acidification
The oceans are becoming acidic as they absorb carbon dioxide produced by humans, and this acidification will have serious effects on the world economy, according to a report by the U.N. Convention on Biological Diversity. The costs of lost ecosystem protections alone - such as those provided by coral reefs - could be $1 trillion annually.
Read more...
-----------------------------------------------
2. Disney's Next Princess: An Ocean Explorer from the South Pacific
Disney's newest animated film will follow the adventures of a Polynesian girl exploring our oceans. Sounds like great inspiration for the entire family!
Read more...
-----------------------------------------------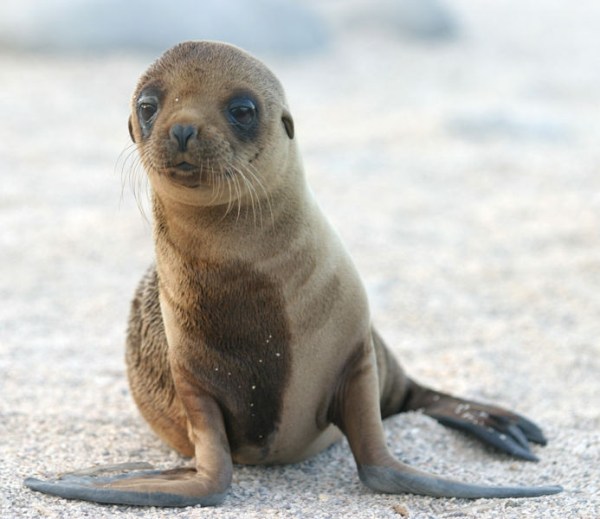 3. Sleeper Sharks Suspected in Sea Lion Deaths
The Steller sea lion population in the West has dropped by 20% since 1975. One possible culprit? Researchers are pointing to Pacific sleeper sharks, which previously were thought of as scavengers and fish eaters. Evidence for this conclusion is based off data from implanted transmitters tracking three juvenile sea lions.
Read more...
-----------------------------------------------
4. Jellyfish Blooms Feeding the Deep Seas
In recent years, jellyfish blooms have increased due to human-induced climate change and nutrient leaching. While it was previously thought that the jellyfish carcasses were left to rot on the ocean floor, current studies now show that they are a valuable part of the deep sea food chain. Underwater cameras that recorded the fate of jellyfish carcasses showed large numbers of scavengers arriving at unexpected speeds.
Read more...
-----------------------------------------------

5. Coral-Inhabiting Sharks Escape Ocean Acidification


As the ocean acidifies at an unprecedented rate, a reef-inhabiting species of shark may prove it is able to tolerate these changing marine conditions. Researchers exposed the epaulette shark, Hemiscyllium ocellatum, to different levels of elevated CO2 and measured the sharks' physiological response. The species showed remarkable levels of tolerance, giving hope for its survival into the future.
Read more...
-----------------------------------------------
6.
Island Crowdfunds for Marine Protected Areas
Palau, an island in the Pacific, is creating a national marine sanctuary the size of France. In order to cover the costs of establishing and maintaining this marine protected area, Palau has turned to the public for their Stand for Palau campaign. As the first nation to ever create a marine conservation crowdfunding campaign, Palau has raised $53,000 dollars from over 400 donors.
Read more...
Sea Save Foundation is committed to raising awareness of marine conservation. The Week in Review is a team effort produced by the Sea Save staff to provide a weekly summary of the latest in marine research, policy, and news.