1. An Optimistic Outlook for the Endangered Hawaiian Monk Seal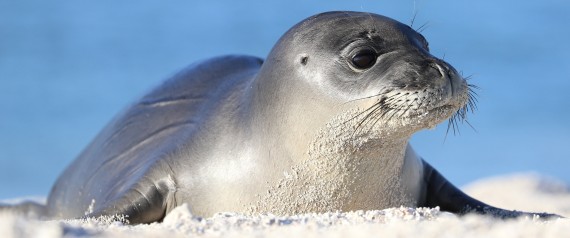 The critically endangered Hawaiian monk seal is making a recovery! The species, which has a population of 1,200, can only be found at the Hawaiian Islands. This year, scientists recorded 121 monk seal pups, a significant increase from 103 last year. The Hawaiian monk seal faces many challenges, including shark attacks, getting caught in fishing nets, and not finding enough fish to eat.
Read more here...
--------------------------
2. Half of Earth's Wildlife Lost
According to new research, wildlife numbers have dropped by half since the 1970s. The disappearance has occurred across land and oceans, and most significantly in Latin America, where the overall wildlife population has fallen by 83%. Habitat destruction, commercial fishing and hunting, and climate change are the culprits.
Read more here...
--------------------------
3. The Largest Sea Level Rise in 6,000 Years
Scientists have reconstructed thousands of years of sea level fluctuations and have concluded that the oceans are experiencing a greater sea level rise than at any time in the past 6,000 years. The research study's lead author, Kurt Lambeck, concludes, "I think that [the sea level rise] is clearly the impact of climate change."
Read more here...
--------------------------
4. Airlines Cut SeaWorld Ties
Virgin America has dropped SeaWorld from their rewards program after facing pressure from animal-rights activists. This news comes after Southwest Airlines, which once had SeaWorld animals painted on its planes, ended its relationship with the marine theme park in July. Alaska Air has also stopped selling tickets to SeaWorld through a third-party vendor.
Read more here...
--------------------------
Sea Save Foundation is committed to raising awareness of marine conservation. The Week in Review is a team effort produced by the Sea Save staff to provide a weekly summary of the latest in marine research, policy, and news.